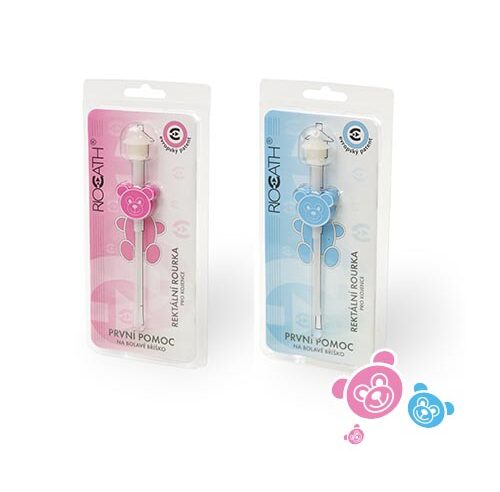 Unique and patented principle RIOCATH®
The unique and patented principle of the RIOCATH® Rectal Tube is based on the RIOCATH® Brand's revolutionary principle of gentle unfurling, inside-out technology. As the Rectal Tube is administered it slowly unrolls from inside the device. As the soft polymer tube unfurls the inside layer becomes the outside layer as it expands upward. Unlike traditional hard tubes, this unique mechanism prevents damage to the anal wall and cannot be inserted to far. RIOCATH® technology allows easy insertion without any friction or discomfort to the baby.
Riocath® Rectal Tube user guide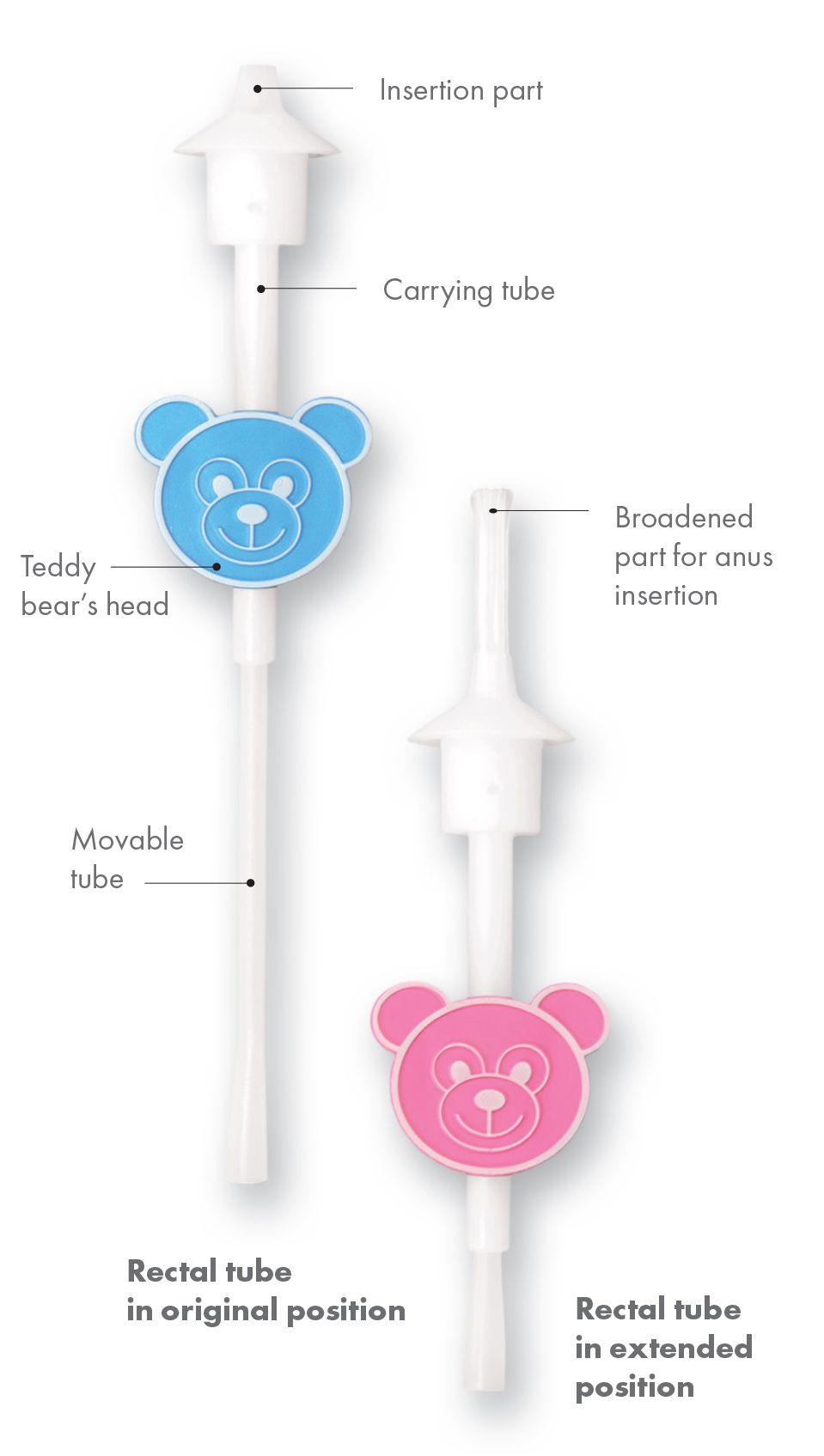 WARNING
AFTER THE INSERTING OF RIOCATH® RECTAL TUBE INTO ANUS OF INFANT DO NOT ROTATE IT USELESSLY.
WHEN PULLING OUT, MAKE SURE THE THIN MOBILE TUBE IS FULLY ROLLED BACK TO BASIC POSITION HOW TO SEE ON THE PICTURE WITH THE BLUE TEDDY.
OUR UNIQUE AND PATENTED RIOCATH® PRINCIPLE ELIMINATES THE FRICTION, AND RISKS, ASSOCIATED WITH TRADITIONAL HARD RECTAL TUBES. RIOCATH'S GENTLE PAIN FREE APPLICATION PREVENTS FEAR OF THE PROCEDURE AND UNWANTED 'CONDITIONED REFLEXES' IN THE CHILD.
Instructions for using the rectal tube HERE.